Fairbanks Private Aurora Tour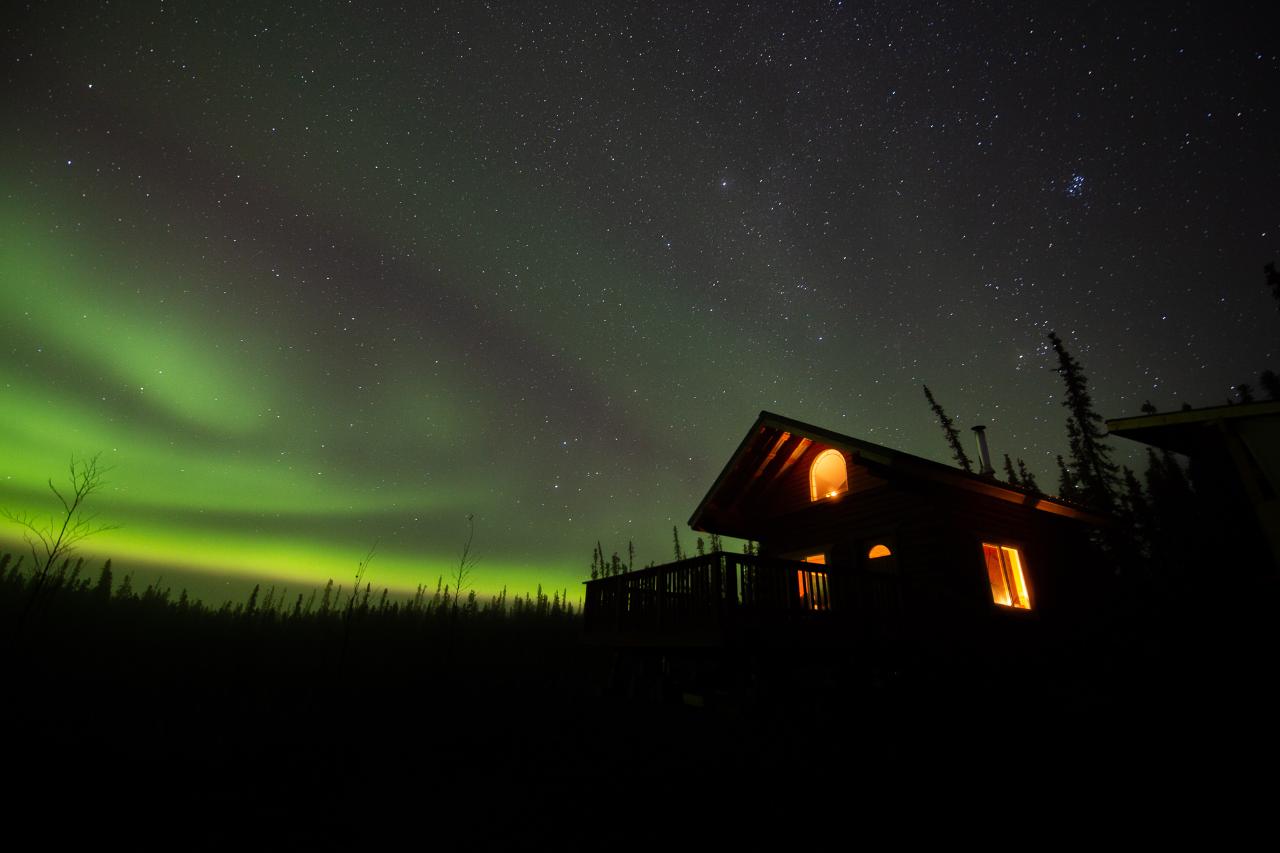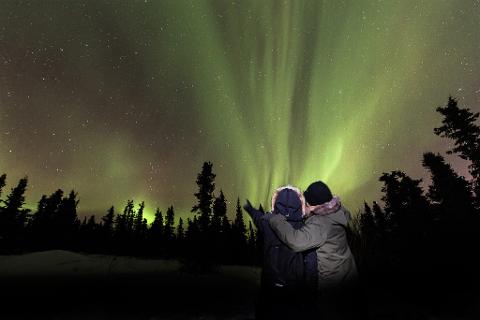 Durée: 5 Heures (environ)
Lieu: Fairbanks, Alaska
Highlights:
Fully private tour with hotel pickup and drop-off
Experience the cozy comfort of a true Alaskan Cabin
Warm clothing and hot drinks provided
Aurora portraits and photography instruction included
Learn the science behind the Aurora Borealis
Tour Description
The aurora borealis is one of the most amazing natural wonders this world has to offer. Join us on a quest to view and photograph the northern lights at our cozy Fairbanks Aurora Cabin. We offer hotel pickup/ drop-off in our luxury tour vehicle. We use modern technology to forecast both the space and earth weather each night. The tour only operates on nights that have a reasonable expectation for the lights to be visible. While we cannot guarantee you will see the aurora, if we do operate the tour we have over a 90% success rate of seeing the northern lights. You only pay if we operate the tour. This private tour is designed for anyone who has viewing the northern lights on their bucket list including both sightseers and serious photographers. Aurora photography instruction as well as Aurora portraits are provided. Tours generally depart at 9 pm and return at 3 am.
Price: $495.00 per group + $100 per person
Whats Included:
Services of a professional Alaskan tour guide

Transportation in a clean and comfortable tour vehicle

Snacks, Hot Drinks

The comfort of a warm rustic cabin with an indoor bathroom, roaring wood stove and comfortable seating

* Because of the unpredictable nature of space and earth weather, we recommend that you book for the very first night you have available and list all nights you have available on the booking form. We will confirm if the tour is operating or cancelled by 6 PM on the day of your scheduled departure time. If your tour is cancelled you will automatically be booked for the next night you have listed.