The Last Frontier - 14 Days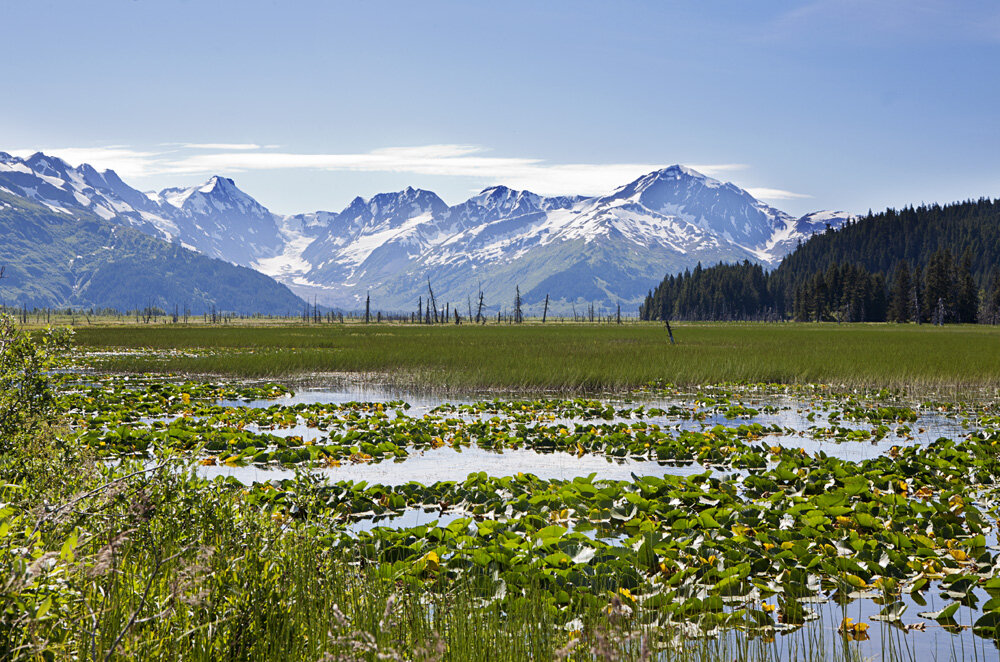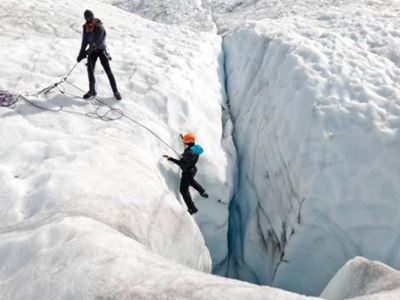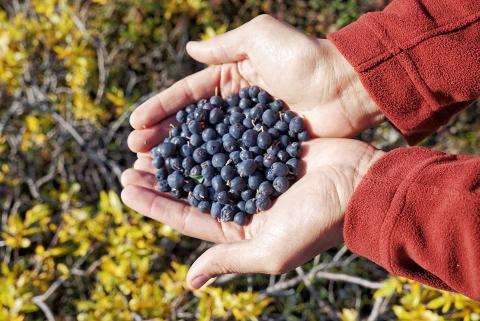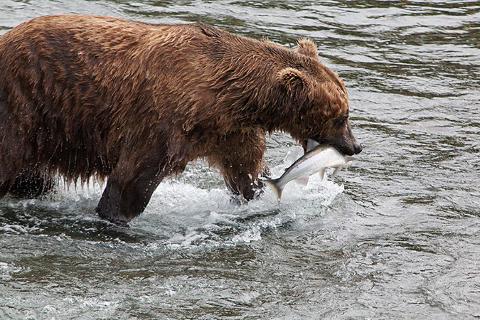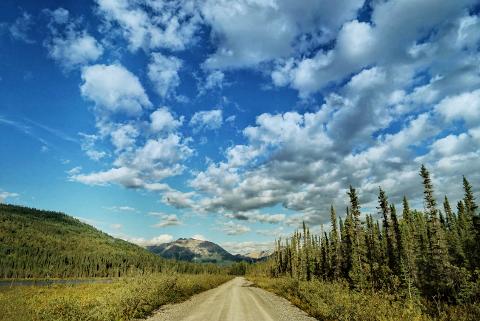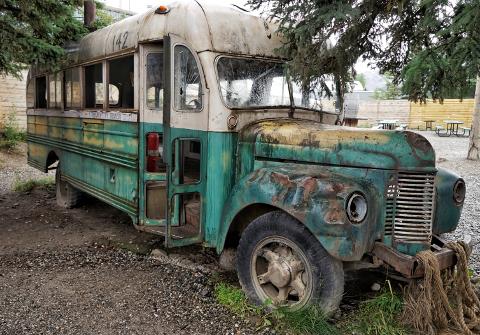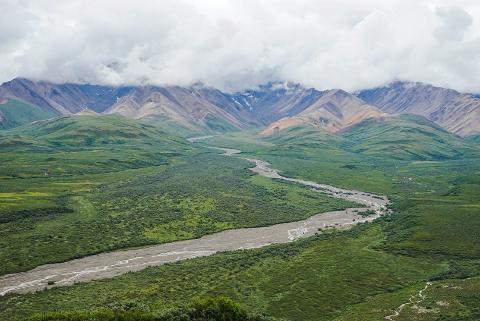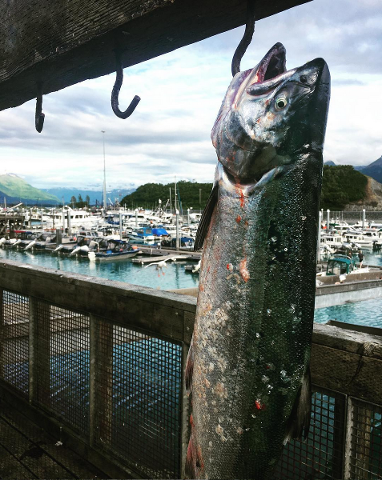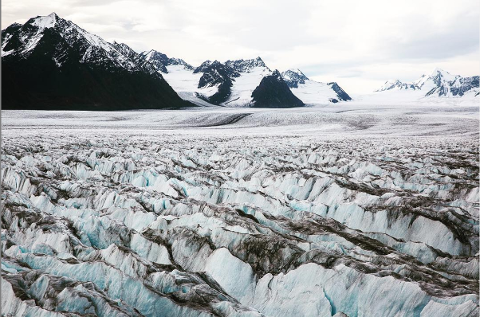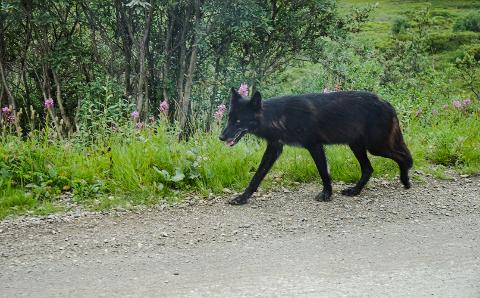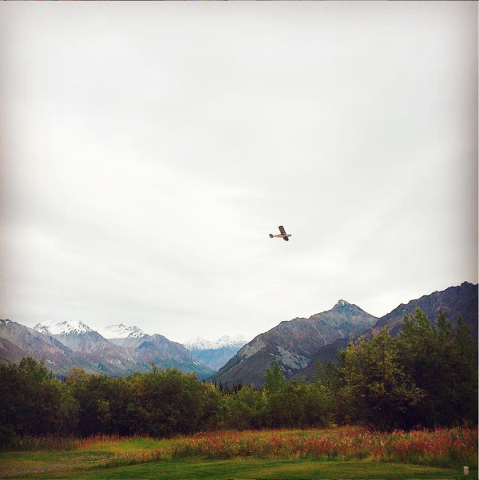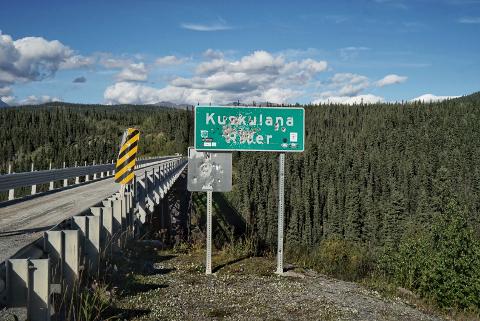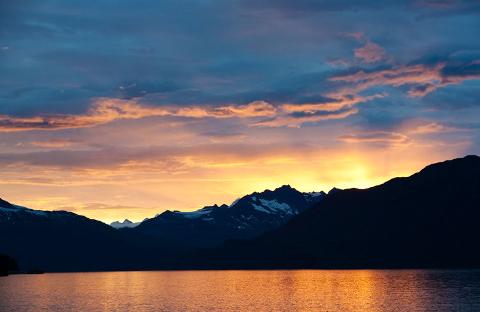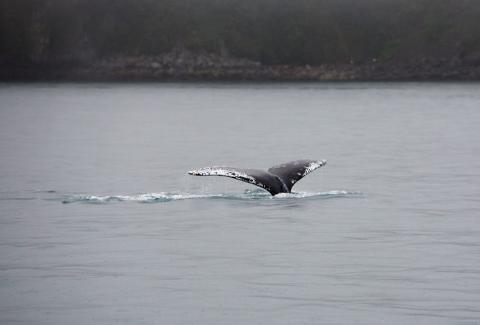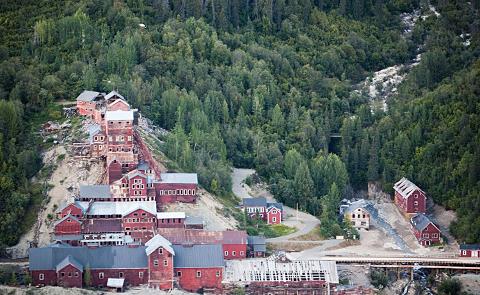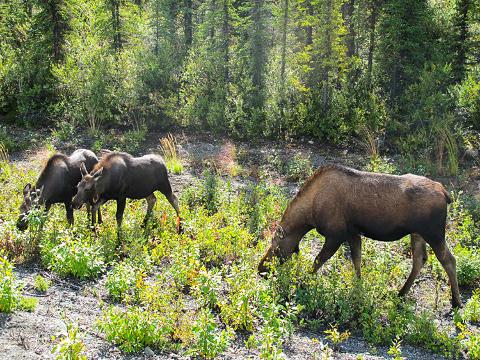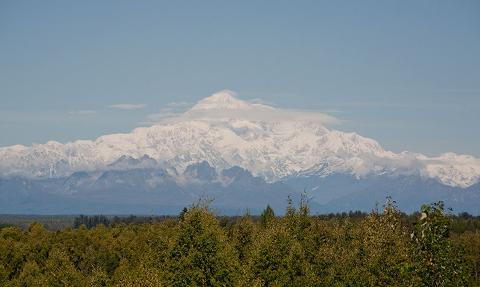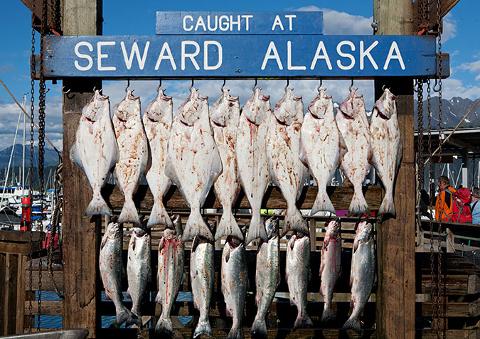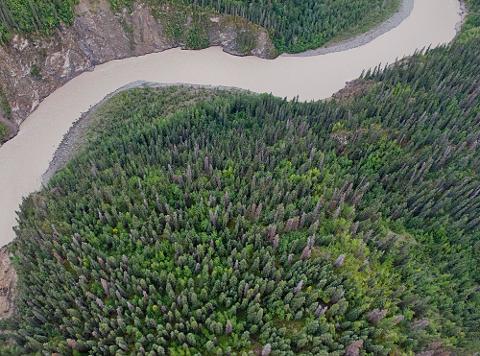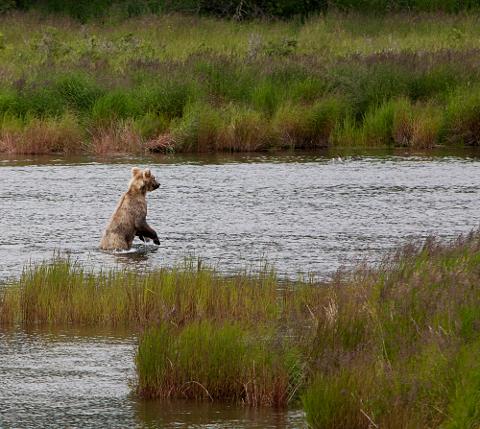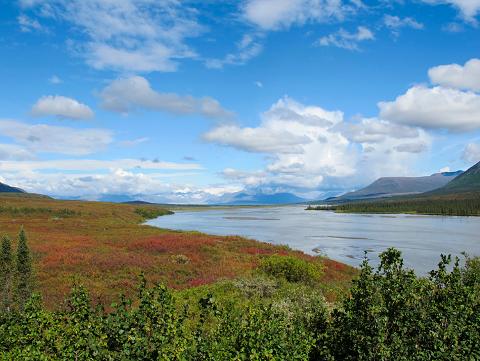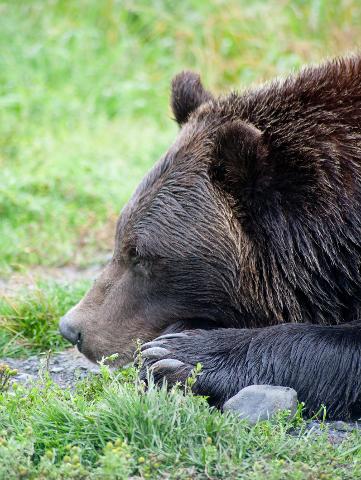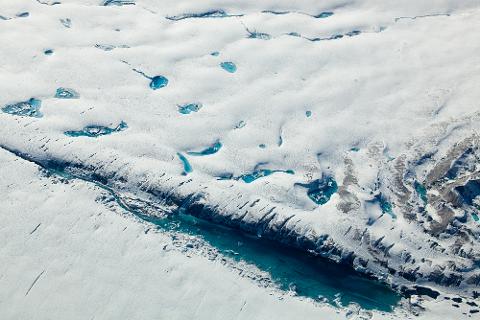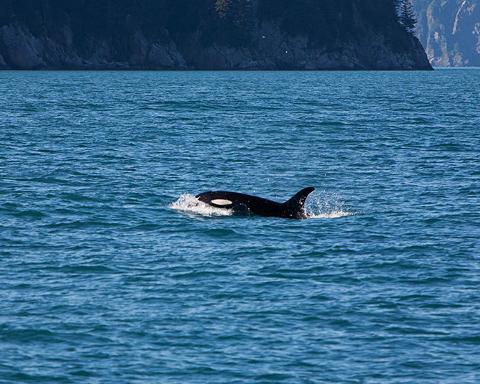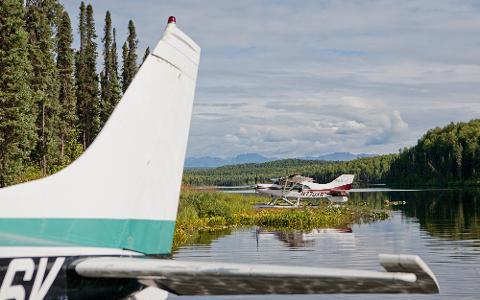 Duration: 14 Days (approx.)
Location: Anchorage, Alaska
All Images © Amy Jackson

THE LAST FRONTIER - 14 DAY/13 NIGHT LODGING TOUR
JULY 25 - AUGUST 7 2021

TOUR DESCRIPTION ::

Join us for an adventure-filled 14 days / 13 nights, 1600+ mile lodging Alaskan trip of a lifetime! Fulfill your dreams of hiking mountains, exploring glaciers, salmon/halibut fishing, flying in bush planes over
National Parks, witnessing pristine wilderness, and observing majestic wildlife in its natural habitat...AND MORE! This is one of those trips that will continue to astound and delight, all while introducing you to incredible scenery, remote locations, and colorful locals. You will be able to choose your own adventure most of the time, while still retaining a tight-knit group environment with interesting and fun people
from around the world. Bring your senses of adventure, humor, and flexibility - this trip will be unlike anything you've ever experienced!

Optional pre- and post-tour add-ons available in Anchorage (view options here)

HIGHLIGHTS ::

Visit 3 incredible National Parks (with an option to add a 4th!)
Scenic train ride from Talkeetna to Denali NP (option to upgrade to Gold Star class)

Step back in time in McCarthy via Wrangell-St Elias NP
Epic hiking opportunities
Full lodging tour

Glaciers, wildlife, mountains, rivers, and more!

ITINERARY ::
DAY 1 • ANCHORAGE – TALKEETNA
WELCOME TO ALASKA! Hopefully you've had some time to acclimate in Anchorage after your long journey to The Last Frontier. We will meet at our office in the morning, get orientated, and load up. It's time to leave the "big city"!
In true Alaska fashion, we head North to the Future on today's adventure. We will make a few stops along the shorter drive (in AK terms), arriving in historic and marvelous Talkeetna. This tiny town boasts 876 year-round residents, has a cat for a mayor and is the inspiration for the TV show Northern Exposure, as well as a base camp for those attempting to climb Denali. Weather permitting, we can take a scenic flight over Denali NP - giving us incredible photo opportunities and the experience of a lifetime. You will even get the option to land on a glacier, setting you down right in the heart of the Alaska Range. Following the flight, take some time to dig into this arts-rich community that offers a variety of shops and restaurants to sample and the right touch of nightlife to bring your first day to a close.
DAY 2 • TALKEETNA – DENALI NP
Another amazing day awaits us! We will start with a hearty breakfast and a little more time to stop into the places missed yesterday. Then board the Alaska Railroad for a comfortable ride through the valleys of the Talkeetna, Chulitna, and Susitna Rivers and the wilderness that flanks Denali's Southside. Keep a sharp eye out for wildlife! Find all the trails that branch off of the tracks and wonder about the people who call this rugged land home. Enjoy some lunch or a snack on board, and wander out to the vestibules between cars. Your guide will meet you with the van at the Denali Park Depot and tour you around the Visitor Center and "Glitter Gulch". This evening, we will enjoy a lovely meal in Healy - where we can explore the replica bus from INTO THE WILD - and then head back south to our accommodation get a good night's sleep - tomorrow is a HUGE day!
DAY 3 • DENALI NP
Today is FILLED with animals and sweeping landscapes! We start the day with a dogsled demo in the park, then board the bus that goes to Eielson Visitor Center - an 8 hour, 132-mile round-trip adventure! In addition to the scheduled stops, we can jump on/off the bus at any time to go explore on our own. Denali Park is a pristine wilderness - meaning it does NOT have any marked trails.

The bus is an included activity, but also optional - feel free to stay on the trails around the front-country Visitor Center if that is more appealing. Those with an adventurous side may choose to go whitewater rafting or on an ATV adventure instead of hiking. We enjoy a pizza dinner that evening, along with a few drinks and cornhole!
DAY 4 • DENALI NP – DENALI HWY
Today's journey takes us East and onto the Denali Highway, which is considered one of the most scenic drives in the world. We will be surrounded by the majestic Alaska Range, with miles of rolling tundra dotted by shallow lakes. Many viewpoints/places of interest along the way will keep us busy taking pictures and soaking in the surroundings. We finish our day at Mile 42, where Susie + Alan Echols at the MacLaren River Lodge will welcome us and we will be treated to a lovely stay and meals. Time permitting, we just may be able to get out on the river for a boat ride…otherwise, we will enjoy a relaxing evening in this gorgeous setting. Another perfect day!
DAY 5 • DENALI HWY – WRANGELL - ST ELIAS NP
Our drive today is adventure-filled and picturesque! We will make many stops along the way, checking out the Hub, the official National Park Visitor Center for the Wrangell-St. Elias National Park, and the quaint town of Chitina, all before hitting the iconic McCarthy Road. That's right - 60 miles of rock-n-roll road, which once was a railroad line during the copper mining heyday. The journey to The End of the Road is a bumpy and exciting one, with historic stops and beautiful landscapes throughout. For the next few days, we will be stepping back in time, leaving our vehicle behind, and embracing all that the Wrangell-St. Elias NP has to offer us. This location is always a highlight! Tonight we finish up at the saloon with an open mic night, bringing out locals and tourists alike. Are you ready to sing and dance???
DAY 6 • WRANGELL - ST ELIAS NP
Glacier day is here! Today we embark on either a glacier walk OR ice climbing (choose your own adventure!), where we will get a close-up encounter with Root Glacier. The excursion includes an energetic 2.5-mile hike each way, winding through the town of Kennicott, continuing on the trail that parallels the glacier. Our experienced guides will educate us on geology, flora, and fauna along the way. Rain or shine, this is an excellent activity and a truly magical experience.
If your interest is history, join in on the excellent copper mill tour to learn about the incredible operation that once thrived in the area. It is the only way to enter many of the historic buildings, including the 14-story mill building, which is currently under renovation through the National Park Service.
In the evening, we will enjoy the local cuisine and then spectate (or join in!) on the local softball game.
DAY 7 • WRANGELL - ST ELIAS NP
Another perfect day awaits us in this magical land! Today's options include an incredible scenic flight over the National Park, whitewater rafting, and/or hike along local trails. If you decide that you would rather relax (or if the weather is unfavorable), there's always the McCarthy Museum, local shopping, or simply reading a book. You could also consider revisiting any of the activities if you missed something or want to repeat an experience. Tonight we will dine in town, awaiting whatever wonderful live music and general shenanigans are scheduled for the evening.
DAY 8 • WRANGELL - ST ELIAS NP – GLENN HWY
On the road again! We retrace the McCarthy Road and wander our way to another beautiful location for our overnight. As always, we will be rewarded with majestic landscapes and prime photo stops throughout the route. This evening's cozy lodge offers hiking trails right off the property, incredible cuisine, and beautiful grounds just to simply relaxon. This is a perfect day to reset and prepare for our Kenai Peninsula experience.
DAY 9 • GLENN HWY – MOOSE PASS

Today's drive will take us along the Cook Inlet and Turnagain Arm, where we will have sweeping views of incredible mountains, water, wildlife, and glaciers. Keep a keen eye as we weave through this area, as it is very possible to spot some Dall sheep or Beluga whales. We will stop along the way to take photos and bask in the beauty surrounding us. We land this afternoon in Moose Pass, which originated over a century ago as a layover point on the famed Iditarod Trail and as a construction camp. Our family-run lodge this evening offers excellent service, top-notch food, and fabulous hiking trails nearby.

DAY 10 • MOOSE PASS – KENAI FJORDS NP
This morning, we will drive the quick 30 miles to Seward, named for the Secretary of State who made the fortuitous Alaska purchase in 1867. There are many adventures to choose from today! One of the most popular options is to get out on the water and see the National Park via a fast catamaran - a truly memorable and fantastic experience. Along the route, expect to explore spectacular sights, seeking out marine and avian wildlife, all while a National Park ranger provides information on the area's ecology, history, and geology. You will also experience an active tidewater glacier, and could be so lucky as to see it calve before your very eyes! You'll know when that happens…it sounds like thunder, and huge amounts of ice will plummet into the sea. This memorable tour is complete with a delicious salmon and prime rib buffet meal included (vegetarian option available).
If fishing is more your interest, you can get out on the water and slay some salmon (maybe even join the derby)! Or perhaps you'd rather go hiking? Link up with a ranger hike (season/availability permitting) or self-guide along the Exit Glacier or Harding Ice Field trails. Another choice: take a helicopter on top of amountain to go dog sledding! And of course, you can always stay in town to relax or visit the incredible Sea Life Center.

DAY 11 • KENAI FJORDS NP – SOLDOTNA
Let's head down the Sterling Highway! Our morning can be a bit relaxed, with options to sleep in, more town exploration, or a quick morning Sea Life Center visit. The drive through the Kenai region is absolutely gorgeous. For part of the day, we will wind along the Kenai River through the tiny town of Cooper Landing and past some of the most beautifully colored water. Keep an eye out for moose on the road! Our first stop in town will be the Kenai Visitor Center, followed by a fascinating visit to Bunny Swan Gease, a local native woman who will share her culture and arts with us. Tonight, we will head to the park for some live music and food vendors, a summertime treat for locals and visitors alike.
DAY 12 • SOLDOTNA – HOMER
Today we head to the end of the Kenai Peninsula and reach the lovely town of Homer - the halibut capital of the WORLD! Before we arrive, we will make a stop at the phenomenal Norman Lowell Gallery to keep ourselves cultured. For those who are ready to jump into adventure, an afternoon cruise on the Danny J awaits you. With good luck, you will see many seabirds, whales and other marine wildlife while out on Kachemak Bay. If you would rather explore on land, the Homer Spit will delight you with its eccentric establishments. Our evening activity includes a visit to the fantastic and rowdy Salty Dawg Saloon, a local bar shaped like a lighthouse with dollars stapled all over the walls. Locals, tourists, and fishermen frequent this iconic place, and we will have a good ol' time there, indeed!
DAY 13 • HOMER
Today is another big adventure day! You can choose to go halibut fishing, fly out to watch brown bears in the wild (yes, like National Geographic!), head out on a kayak, or take another cruise around the Bay. Let's cross our fingers for great weather, as these full-day activities will require ideal conditions to operate. After our long and incredible day, we will have a relaxing night enjoying some delicious food and mingling with the locals. BEST DAY EVER!
DAY 14 • HOMER – ANCHORAGE

We will drive the scenic route back to Anchorage, keeping our schedule flexible dependent on return flights. Some may choose to stay another night (or a few!) in order to explore The Last Frontier even more. Time permitting, we could stop at the Alaska Wildlife Conservation Center or the Anchorage Museum for a last-minute activity. Or we may just opt to roll into town, get a bite, then say our heartfelt goodbyes. We have created lifelong memories, photos, and stories to tell far and wide - Alaska will stay with you forever!
MEET YOUR GUIDE:
We are pleased to announce that all tours for the 2021 season will be run by veteran guide, Amy Jackson. To learn more about Amy, please visit our About Us section or her personal website.

2021 TOUR DATES :: July 25 - August 7 (Private tour departures may be available, please email or call for more information)
2021 PRICING :: $4,995.00 USD per person double occupancy (pricing includes 3% credit card fee - payments made via direct deposit subtract $150 USD)

WHAT'S INCLUDED ::

Transportation for the duration of tour dates

All lodging for the duration of tour dates

National Park entry fees

Adventure Class train ride from Talkeetna to Denali NP (upgrade to Gold Star available)

Food kitty to cover all basic breakfasts + lunches

Denali bus transfer (Eielson VC route)
Professional tour guide

ADDITIONAL OPTIONAL ACTIVITIES ::

Scenic bush/float/ski plane flightseeing tours; optional glacier landing in Talkeetna (2 locations)

Whitewater rafting (2 locations)

ATV tour
Riverboat tour
Glacier hiking
Ice climbing
Historic copper mill tour
Scenic + wildlife boat cruise (2 locations)

Salmon + halibut fishing
Helicopter to dog sledding

Brown bear viewing
Sea Life Center
Town exploration

Museums
Hiking
OVERALL TOUR INFORMATION ::

This trip *definitely* falls under the category of adventure travel! We always strive to stick to the itinerary as posted and provide the activities listed along the way. All guests should be aware and fully acknowledge that we may need to alter plans/routes/specifics due to factors beyond our control. Alaska is wild and unpredictable! Please consider the extreme and undeniable climate changes of this vast land, and know that we cannot guarantee all activities or options will be available.

examples ::
• glacier landing option may not be available in Talkeetna
• water levels may be too low to whitewater raft in Denali or Wrangell-St. Elias
• weather may not permit small plane flights for flightseeing or visiting bears
•wildfires may alter our route
AGE REQUIREMENTS ::
This tour is open internationally to guests 21 and over. Private tour option is available upon request, and can be made open to all ages.
WHAT'S INCLUDED ::
Transportation for tour dates, lodging for tour dates, park entries, daily food kitty to cover all basic breakfasts and lunches for tour dates, Adventure Class train ride (upgrade available), Denali bus transfer, and professional tour guide. All rates are per person in U.S. dollars based on double shared occupancy. Single supplement is available upon request for an additional $1,400 USD.
Tour does
NOT
include air transportation to/from Anchorage, insurance, ground transportation outside of tour dates, lodging outside of tour dates, any optional activities/tours, dinner meals, liquor, items of personal nature, gifts, gratuities, or purchases made on-board any outfitter vessels.
ACTIVITY LEVEL = MODERATE ::

Guests should be able to walk short – long distances on uneven ground. Trails surfaces for our various walks vary, from paved to uneven natural terrain. Tour vehicle requires all guests to be in good overall health and able to load in/out without assistance. Some activities have fitness and/or weight restrictions.
TRAVEL INSURANCE ::

We *strongly* suggest purchasing trip cancellation/interruption insurance to protect your travel investment at the time you sign up for one of our trips. This coverage will offset cancellation charges in the event of illness before or during your trip. We also only run this trip with a MINIMUM of 5 guests, and will not be able to confirm the status until 90 days prior to departure.

GRATUITIES ::
Greatland Adventure's tour leaders and service providers are all paid salaries for their work. They will go out of their way to make your trip special and do not perform their jobs just for money. However, they do accept gratuities should you determine that they performed their jobs at an outstanding level. Gratuities should reflect your satisfaction with their level of service.
CANCELLATION POLICY ::

We consider the deposit non-refundable at the time of reservation, unless we have to cancel the trip due to not meeting minimum guest requirements or global health concerns. Any cancellation 90-days prior to the tour is completely non-refundable for the deposit. Cancellation with less than 60-days prior to the tour will be non-refundable for the entire tour amount. A credit card or direct deposit transfer is required to make your reservation online. You will be charged the deposit when you book your trip, and the full amount will be charged 60-days prior to the tour. We require at least 90-day notice for cancellations. Wildlife sighting is not guaranteed.